My Great Predecessors (Hardcover)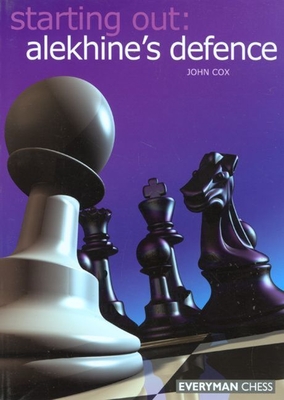 $40.00
Email or call for price.
Other Books in Series
This is book number 3 in the My Great Predecessors series.
Description
---
The battle for the World Chess Championship has witnessed numerous titanic struggles which have engaged the interest not only of the chess enthusiasts but also of the public at large. The chessboard is the ultimate mental battleground and the world champions themselves are supreme intellectual gladiators. This magnificent compilation of play from the 1960s through to the 1970s forms the basis of the third part of Garry Kasparov's long-awaited definitive history of the World Chess Championship. Garry Kasparov, who is universally acclaimed as the greatest chess player ever, subjects the play from this era to a rigorous analysis--the examination being enhanced by the use of the latest chess software. This volume features the play of champions Tigran Petrosian (1963-1969) and Boris Spassky (1969-1972). However, this book is more than just a compilation of play from the greats of this era. Kasparov's biographies of these champions place them in a fascinating historical, political, and cultural context. Kasparov explains how each champion brought his own distinctive style to the chessboard and enriched the theory of the game with new ideas.
About the Author
---
Garry Kasparov is generally regarded as the greatest chess player ever. He was the thirteenth World Champion, holding the title between 1985 and 2000. His tournament record is second to none, featuring numerous wins in the world's major events, often by substantial margins. Over the last few years he has taken first prize in ten consecutive major international events.
Praise For…
---
Quotes from Garry Kasparov on My Great Predecessors, part 1.

"...probably the most enjoyable chess book I have ever read."--Nigel Short, The Sunday Telegraph

"Garry has gone where no champion has gone before. And he has gone there with an open mind and inquiring intellect."--Hanon Russell, ChessCafé.com

"...the immediate impression is of a landmark publication."--John Saunders, British Chess Magazine

'...the broad sweep of the book is majestic and Kasparov's chess genius is apparent in his critical review of the games given in the book and, in particular, his appreciation of the ebb and flow of the world championship matches.' - British Chess Federation

'...the most important chess book ever to appear since Bobby Fischer's My 60 Memorable Games, three decades or so ago.' - Raymond Keene, The Times

'...is bound to go down as a classic of chess literature.' - Raymond Keene, Sunday Times

'The enthusiasm that Garry has for chess jumps from the pages - the whole book reads like a fast-moving thriller'

'If you haven't got the message already - this is a fantastic book. The sort of book that I will have to lock away for fear of spending too much time reading and re-reading it!' - Matthew Sadler, New In Chess


"...the broad sweep of the book is majestic and Kasparov's chess genius is apparent in his critical review of the games given in the book and, in particular, his appreciation of the ebb and flow of the world championship matches."--British Chess Federation

"...the most important chess book ever to appear since Bobby Fischer's My 60 Memorable Games, three decades or so ago."--Raymond Keene, The Times

"...is bound to go down as a classic of chess literature."--Raymond Keene, Sunday Times

"The enthusiasm that Garry has for chess jumps from the pages--the whole book reads like a fast-moving thriller."

"If you haven't got the message already--this is a fantastic book. The sort of book that I will have to lock away for fear of spending too much time reading and re-reading it!"--Matthew Sadler, New In Chess