Playdate with Salt Lake City and Utah's Wasatch Front: Over 200 Creative Adventure for Unforgettable Family Fun (Paperback)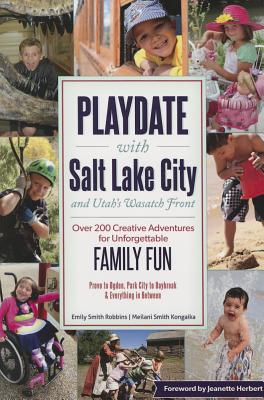 $25.00
Usually Ships in 2-3 Days
Description
---
Childhood seems to pass in a moment, but the way those brief years are spent will influence a lifetime. Spending quality time with your children will create memories and experiences that build character and develop lasting family ties. Playdate with Salt Lake City and Utah's Wasatch Front is the perfect resource for planning any family outing. Sisters and stay-at-home moms, Emily Sith Robbins and Meilani Smith Kongaika, provide insightful reviews and offer relevant information to help make adventuring with your family carefree.
-Designed for local parents, grandparents and caregivers
-Over 200 adventures
-18 activity categories
-What to expect at each site
-Authentic, first-hand reviews
-Hours, prices, discount tips
-Special attraction events
-Nearby sites included with each description.