Autocourse 2021 Grand Prix Calendar: Special Anniversary Edition - Celebrating 70 Years of Grand Prix Motor Racing (Calendar)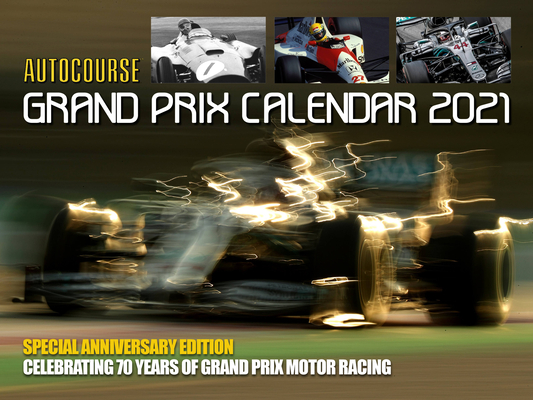 Description
---
The Autocourse 2021 Grand Prix Calendar features exclusive F1 action and personality photographs gleaned from the extensive Autocourse collection from the history of Grand Prix racing. The Special 70th Anniversary Edition will feature all the top drivers, including Sebastian Vettel, Lewis Hamilton, Max Verstappen, Lance Stroll, Kimi Raikkonen, Jenson Button, Lando Norris and Charles Leclerc. It also contains classic photos of F1 greats, including Stirling Moss, Jim Clark, Ayrton Senna, Alan Jones and Niki Lauda.

The large-format wall calendar includes more than 50 color photos, including car and driver photos from 2020 plus stunning archive images from top photo agency WRi2. It notes public holidays and current driver birthdays.

 
About the Author
---
WRi2 is a motor racing photography agency focusing on the world of F1 Grand Prix.