How to train a puppy: Professional approach to handling and training your dog to be perfectly disciplined. (Hardcover)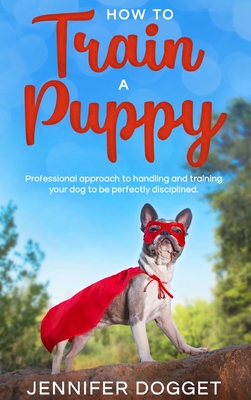 $32.95
Usually Ships in 2-3 Days
Description
---
⭐ 55% OFF for Bookstore NOW at $ 37,95 instead of 47,95 ⭐
Raising a puppy marks the start of your journey to turn your untrained puppy into a faithful dog, who will be by your best friend for life. Puppies are cute and fun to be with, but it can also be stressful when they don't usually do what you want them to do.
Teaching your dog tricks will not only show more of your dog's real personality, including hidden talents, it will also improve your dog's behavior, reinforce socialization, reduce boredom and restlessness, and give your pet more confidence besidesdramatically improve the relationship the two of you already share.
Even if you've never had a puppy before, you will learn how to train a happy dog quickly and easily.
This book will teach you:
- How to make your dog get through separation anxiety
- Learning to stop aggressive behaviors effectively
- what to expect from every stage of your puppy's development
- quick and easy housebreaking
- The essentials of proper nutrition
- How to avoid the most common mistakes owners make when raising puppies and young dogs
- How to correct a behavior before it becomes a problem
- Unique exercises and games to bring out the best in every breed