Delaware Indian Language of 1824 (American Language Reprints Supplement) (Hardcover)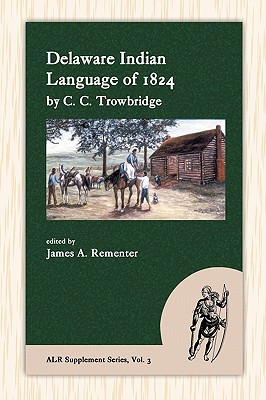 Email or call for price.
Usually Ships in 2-3 Days
Description
---
In 1823, a man named Charles C. Trowbridge went to Indiana Territory on an assignment from Governor Lewis Cass of the Michigan Territory. His mission was to obtain the answers to a list of questions pertaining to the Lenape or Delaware language. After only two and a half months, Trowbridge collected over 280 pages of handwritten information, making the first full-fledged treatment of Southern Unami, the dialect spoken by the two groups still existing in Oklahoma today. This is the dialect of Lenape that was spoken in the southern half of New Jersey, southeastern Pennsylvania, and Delaware. After almost two centuries, Delaware Indian language scholar James A. Rementer has now edited and published Trowbridge's extremely thorough study in full. With well over a hundred pages devoted to verb forms alone, and extended word-by-word analyses of texts such as the Lord's Prayer and common phrases, Trowbridge's work serves not only as a detailed grammar but also as an invaluable cultural record from a time when the Lenape community was on its journey from the Mid-Atlantic toward the west. Rementer's extensive introductory material puts in context the historical forces that went into producing this text, with a biography of Captain Pipe, one of Trowbridge's main Indian informants. Contributions by Lenape scholar Bruce Pearson and Timothy Crumrin round out the picture with biographies of Trowbridge himself and William Conner.