The Fisherman's Son: The Spirit of Ramon Navarro (Paperback)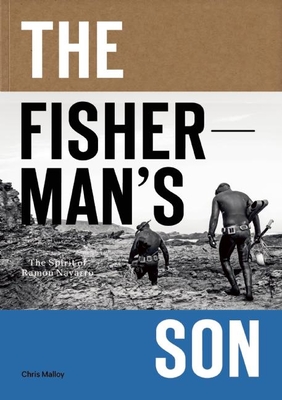 $19.95
Usually Ships in 2-3 Days
Description
---
Ramon Navarro, a third-generation subsistence fisherman and farmer who lives on the coast of Chile at Punta Lobos, learned to surf on a busted surfboard left by a visiting surfer. Since then he has become one of the top-ten big wave riders. He has used his surfing accomplishments to protect his home break, and he is admired around the world as an environmental activist: he fights resort development on the point, the building of pulp mills along on the coast, and sewage pipes that pollute the ocean off Pichilemu. Editor Chris Malloy created the film and book The Fisherman's Son, which focuses on Ramon's rise to big wave fame and how Ramon is using that notoriety to make his voice heard on activism issues. Contributors to the book include Gerry Lopez, Josh Berry, and Jack Johnson. Part of the proceeds to the book and film will be used to support Ramon's environmental efforts.
About the Author
---
Chris Malloy is the oldest of the three Malloy brothers and is a filmmaker ("180 South," "Come Hell or High Water") and author. His award-winning film company is Farm League. He is also a Patagonia ambassador and lives in Ojai, CA.

Ramon Navarro is a big wave surfer and grew up on the ocean, helping his father with his fishing business and learning to dive at an early age. A committed activist, he's worked on numerous projects to preserve his country's vibrant surf environment and lives in Pichilemu, Chile.

Josh Berry is the environmental director of Save the Waves. He also co-founded Chilean nonprofit Proplaya, an organization also focused on coastal preservation and beach stewardship and lives in Davenport, CA.

Gerry Lopez is a world-renowned surfer and paddle-boarder, and a Patagonia ambassador. He is the author of "Surf Is Where You Find It" and lives in Bend, OR.