The Nine Lives of John Aslin (Paperback)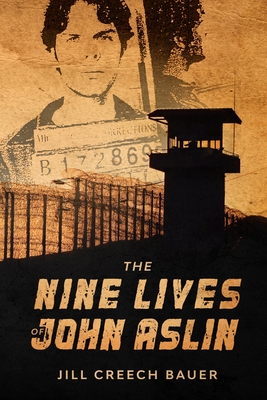 Description
---
"Beautifully written book which will pull at your heartstrings." - Reviewer
A gut-wrenching story of discrimination, injustice, and the fight to free a man unfairly sentenced.
Born into poverty in a crime-ridden town and unaware of his Ojibwe heritage, John Eric Aslin's earliest memories are of a harrowing childhood rife with abuse. This troubling upbringing led him to an adolescence full of crime, when at 21 he was sentenced to life in prison for an accidental death. 36 years later, he's still behind bars, and almost a senior citizen.
This heart-breaking account explores the life of John Aslin, painting a poignant and eye-opening picture of the struggles he faced during his upbringing, and the unfortunate hardships that led him to crime. Intertwining gritty, real-life facts with artful prose and a gripping narrative, The Nine Lives of John Aslin shares the story of Michigan's longest-serving nonviolent offender, spanning multiple generations to provide a thought-provoking look at inter-generational trauma and the cycle of families trapped in poverty.
This book stands as a testament to the bigotry and discrimination behind John Aslin's sentencing, echoing the long-lasting unfair treatment of the Ojibwe Nation and its people. It seeks to touch the hearts of readers and raise awareness of little-known injustice. The Nine Lives of John Aslin is an enlightening read for anyone who wants to learn more about American history, the treatment of First Nation people, and the dark history of state persecution.
Help uncover John Aslin's story and join the fight for justice.