Kettlebell Training: Burn Fat and Get Lean and Shredded With Total Body Kettlebell Training (The Fastest Way to Strength and Muscle) (Paperback)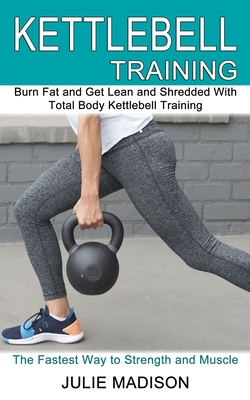 $15.95
Usually Ships in 2-3 Days
Description
---
Kettlebell training is your complete guide to a full workout program using just one, low-cost tool. If you like step-by-step instructions, easy-to-follow systems, and saving money, then you'll love powers new standard for exercise books.
With the help of videos and photos, this book is packed with workouts that produce unmatched results for:
- Burning fat and increasing lean muscle mass
- Enhancing balance, coordination and flexibility
- Increasing and developing rock-hard core stability
- Improving sports performance
- Shaping legs, back and shoulders
- Firming and lifting glutes
The program is specifically designed to increase strength and promote muscular hypertrophy over the week duration. All the details you need to maximize the program are contained in this comprehensive kettlebell training protocol.