Crossword Puzzle Medium To High- Level Challange With Adults: Large Print Crossword Puzzle brain Game For Adults Activity Book With Senior (Paperback)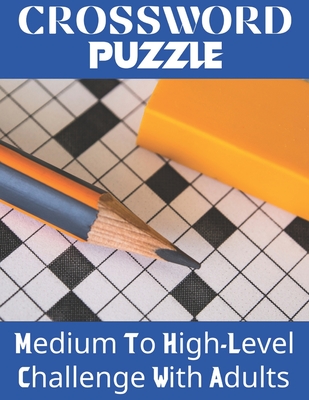 Description
---
This book features puzzles that have never been published before, fun and challenging, for many hours of entertainment.
The grids are gigantic to make it easy to enter letters and to be easy to read.
If you do not know an answer, or if you may be tired, you have the solutions included in the book.
Great for both beginners and advanced, these crossword puzzles help fans improve their spelling memory and test their knowledge.
It's a fun and easy way to get a nice mental workout.
All you need for this is a pencil, a little free time, and intellectual enthusiasm
Have fun