Puppy Training For Beginners: The Complete Guide To Raising Your Puppy And Become His Best Friend (Paperback)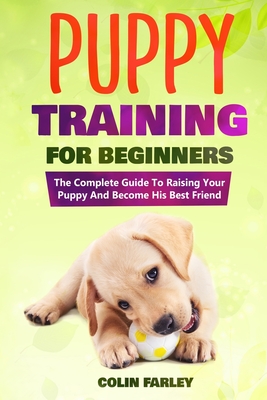 $14.90
Usually Ships in 2-3 Days
Description
---
Do you have a puppy and you want to train it cool tricks? Make it obedient right from the start
Learn the Way of Experts
Training a dog is difficult, training a puppy is a challenge Puppies have a lot more energy and it is too difficult to train them, they just won't stop. Tailored from Colin's own personal experience of successfully training many dogs of many breeds, the guide is having Colin right behind you when you train your little one.
Take a peek at what the ultimate guide holds for you to learn from.
The proper nutrition any puppy needs
Why should you start training early?
Differences between the breeds
How to know what your dog is feeling
How to interact with your dog effectively
How to promote good behavior
Personalize your training methods
Training the best puppy at home
Maintaining your puppy's hygiene.
And a lot more
Packed with information and guidance to specifically train puppies it will answer all your questions about raising and training one.
Start Training Your Puppy Now and Raise the Best Dog Ever