Utah native Ann Cannon is a bookseller, newspaper columnist and award-winning children's author who once wrote a series of easy readers about two stupid pirates. In order to better understand her characters, Pirate Pete and Pirate Joe, Ann spent some time wearing an eye patch. What did she learn from the experience? "That it's hard to see when you wear an eye patch."
Ann and her husband, Ken, have five sons, three daughters-in-law, a gorgeous grandchild, and a house full of pets, including a dog that weighs 180 pounds.
Books:

$18.00

ISBN: 9780770436452
Availability: On Our Shelves Now
Published: Hogarth - July 19th, 2016
As the title suggests, the book is about the famous Ivy League gridiron matchup that ended in a tie. But it's so much more. Colt does an amazing job of bringing to life the game's players (actor Tommy Lee Jones played guard for Harvard) and coaches, as well as the social landscape of America in the late 1960's. You don't need to be a sports fan to enjoy The Game.
---

$18.99

ISBN: 9781501173219
Availability: On Our Shelves Now
Published: Scribner - April 4th, 2017
---

$17.00

ISBN: 9780802147127
Availability: On Our Shelves Now
Published: Grove Press - August 20th, 2019
---

$18.99

ISBN: 9780316556323
Availability: On Our Shelves Now
Published: Back Bay Books - April 14th, 2020
---

$18.00

ISBN: 9780143110439
Availability: On Our Shelves Now
Published: Penguin Books - March 26th, 2019
---

$7.99
Email or call for price
ISBN: 9780062423719
Published: HarperCollins - May 12th, 2020
---

$18.99

ISBN: 9781481451628
Availability: On Our Shelves Now
Published: Beach Lane Books - June 27th, 2017
---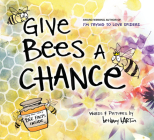 $17.99

ISBN: 9780670016945
Availability: Not on our shelves currently | available to order
Published: Viking Books for Young Readers - April 25th, 2017
---